The Best Selling Techniques for Every Entrepreneur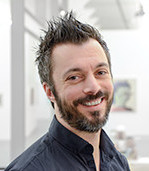 Adrian Rosca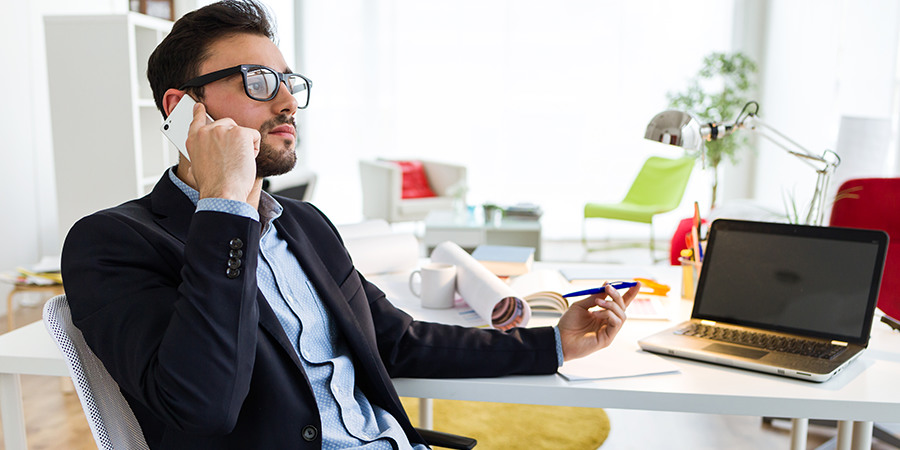 Created by Pressfoto - Freepik.com
It's not an easy task being an entrepreneur, working around the clock. Often you work alone or heavily understaffed. You're already stretching yourself thin as it is but on top of everything you also need to sell. Here are some insights that give you the right mindset and can also cut some corners for you.
So what are you waiting for? Let's jump into the best-selling techniques for every entrepreneur.
Why These Selling Techniques Help You
Usually, when you're selling something, most people are likely to hang up the phone or close their door in your face. It's not a good feeling, and we know that.
That's why we're giving you these techniques so you don't have to do the door-to-door vacuum salesman bit.
In today's world, people don't want to be talked at and told why they should buy something. They've got problems, and they want those problems addressed. If a customer is looking down the barrel of an aggressive sales approach, they won't respond well.
With these selling techniques in your arsenal, though, you can avoid that awkward situation altogether.
They're people, not numbers
This is huge.
How many times have you had a salesman completely disregard your existence in order to sell a product? They're telling you how their product works and why it's great, but they aren't focused on you as a person.
The crazy thing about this is that customer service and treatment of people are super important for the survival of a business. If your customers aren't happy, they won't stay with you. But if you care about them as people and make them understand that, you'll have customers for life!
Here's how to do it:
Add value to people

Make them feel like a valuable customer. When you're using selling techniques, you need to cool down the sales and focus initially on the customer. They need to understand how much they mean!

Use storytelling to your advantage

It's scientifically proven that the human brain loves stories . It's why we read books, watch movies, and play games. When you can use personal stories with your customers, it engages them and creates a human bond between you.

Focus on their needs

When you're selling a product, the customer doesn't always see how it relates to them. However, if you can focus on the customer's needs and desires, you'll hook them before you even start on the product.

Make your messages personal

How many times have you received an email labeled "To whom it may concern"? People don't like to be reduced to a nameless, faceless figure in the crowd. If you can do your research and personalize your messages, you'll achieve better sales results in no time.
Present Problems, not Pitches
Imagine you just got off an airplane, and you waited two hours out on the tarmac. The cabin was hot, your luggage was damaged during the flight, and you missed an important meeting as a result of the delay. When you get home to your family, what do you want to do?
You want to complain about the problem, of course.
Human beings love to complain. It's hardwired into us, and while it can be annoying, it also has certain benefits. At first glance, you might not think that listening to people complain is one of our selling techniques...but you'd be wrong.
You have to change your mindset to see complaining as a way of understanding your customers' needs. When they tell you about a problem, they want that problem fixed. This is where your sales pitch comes in.
Here's how to do it.
Don't focus on the solution

People don't want you necessarily to tell them how to fix their problems. They sometimes just want to tell you about them. If you can focus on their problem and transition into your solution, you'll have them listening.

Find a niche and fill it

We know this is tough in the internet age, but hear us out. Sometimes, you shouldn't think about a product before you think about the niche it fills. Find the need, address the need, and fill the niche.

Provide a useful service

When you're setting out to create a brand or a product, focus on your service. Don't think first about how to sell it. If you have a compelling product, it will sell itself.
Work Hard and All the Time
Here's the part that no one wants to hear.
Look, we know it's tempting to fall into the fantasy of making it big overnight. We all want to wake up in huge estates and swim in pools full of money. Unfortunately for most of us, that's not how this works.
If you're committed to making sales, you need to understand that selling something is a game of numbers, not luck. You need to pitch like crazy in order to get what you want. Then, when you feel like you can't do anymore, push yourself a little harder.
Rome wasn't built in a day, you know. Here are some selling techniques to help you start working harder.
Expand your network

A lot of people get discouraged when their product doesn't take off. Then, when you ask them how many people they talked to, they say "ten" or "twelve." That's not enough. Always work on expanding your leads and talking to new people.

Don't go all-in too early

When you're working with a customer, try slowing down. People don't like to feel rushed into something. We know it can be nerve-wracking to work the slow deal, but putting in the work will give you better results.

Keep lines of communication open

What if someone doesn't reply to your email? Do you just give up right there? Well, no, of course not. Your selling techniques need to be as consistent as they are brilliant. Try following up by replying to your own emails, or offering to close communication if they aren't interested.
Become Part of the Age of Automation
Sometimes, the old fashioned way isn't always the most effective way.
In today's increasingly technological world, people flit from site to site looking at social media, news sites, and blogs. These websites are great places to use selling techniques. We understand though, that it seems like it's so much work to keep up with all of it.
That's where automation comes in handy.
People have figured out what works, and they've created tools that will manage social media, calculate leads, and even create sales pitches for you.
Be wary, though -- the internet is a deep, dark place, and you should know what you're doing before you delve in.
Many companies try (and fail) to introduce automated sales and marketing online. The good news? When it's successful, it's really successful: just look at Instagram's nearly flawless (and personalized) ad integration.
Here are some selling techniques for you to use on the internet that will help to automate your business.
Email follow-up

There are a lot of good email tools out there, such as Yesware, Boomerangemail and Followup.cc that you can use to automate the tedious parts of the follow up and they integrate right into your Gmail.

Consolidate your social media

There are lots of tools on the internet now to help you manage your business' social media accounts across the board. It can be tiring to switch from Twitter to Facebook, then to Instagram, but it doesn't have to be. Tools like Hootsuite give you a powerful interface to control your media presence.

Figure out your communication

Inward-facing communication is just as important as outward-facing communication. If your business doesn't have solid inside communication, it can unravel from within. Use tools like Slack to make sure your business' lines of communication stay fluid.

Make your sales proposals better (automatically)

Formatting proposals can be really hard, but Bidrik is the best tool to help you out. Now you don't have to fuss around on your computer to create beautiful proposals or send huge documents that get stuck in the customers' email inbox.
More on Sales Proposals. Yes, that's us… :-)
What would you do if you opened a sales proposal and it was just a huge block of text? Click, drag, Trash Can.
Every day, tons of people make easy-to-avoid mistakes when they're writing sales proposals that kill their business. They write in vague terms, or they make tons of grammatical errors. Or maybe, their proposal is just plain boring.
Now you might be worried about your own proposals, right? Are they snappy enough, do they use the right business language, are they correctly formatted...
We know it can be tough to figure out how to format your sales proposals, and we want to help you fix that. We have some great selling techniques that you can use to skyrocket your business.
We offer you the ability to create beautiful, elegant sales proposals without all the mess of coding and formatting. Instead, we offer templates with an easy drag-and-drop interface.
We'll also help you manage your leads, and figure out when and how to contact potential customers so you never miss out on an opportunity again. We even offer a free starter plan .
Sales can be tough, but we want to let you know that it doesn't have to be.