The Greates Sales Trends to Embrace This Year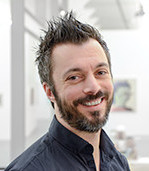 Adrian Rosca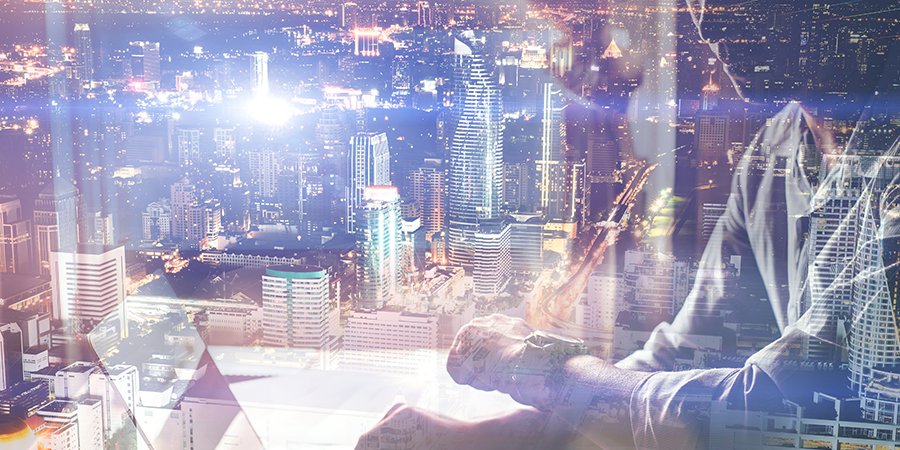 Created by Pressfoto - Freepik.com
You want sales. More sales than you made the previous year. However, in the B2B world, it's a milestone that keeps SMBs challenged till the end of the year. That's because 63% of sales personnel fail to achieve their sales targets.
But what exactly is the reason behind this failure?
The answer is this: the emerging sales trends that are often taken for granted.
We're living in a rapidly changing, highly competitive environment where everything is changing dramatically. Cope with the changes, and you're the winner.
The scenario isn't any different when it comes to driving increased sales as a B2B small business.
Since sales trends are taking a paradigm shift, it's highly crucial to understand these trends. Once done, the next step is to embrace them and implement them in your sales process.
Curious about the sales trends that have taken all SMBs by storm?
Let's dig deeper and explore each trend in detail.
Partnership Selling – One of the Sales Trends That Promises Leads
Craft a persuasive message and sell your services to your prospective clients. If you do this, the sales-y tone will more likely turn them off!
This is when partnership selling comes in. Expanding across various B2B businesses, the partnership selling approach is expected to see growth in 2017.
But what exactly is partnership selling, you ask? Well, it's a sales process that provides the highest preference to clients' invaluable background and requirements.
The purpose of this selling approach? Your B2B clients are people first. And then a company.
Here's how your sales personnel can work well by embracing this sales trend:
Though your sales team knows about the services they're required to sell, they need to understand who your clients are. B2B is vast. Which industry are they a part of? Who are their customers?
How will purchasing your service accomplish their business objectives?
The process goes like this: you listen to the prospect's problem and prepare a few calls. Though this preparation takes time, the approach helps accelerates sales.
Actions such as preparing for calls, setting a specific agenda to communicate with each prospect individually, and solving their queries increases the chances of closing a deal.
Once your sales team gains knowledge about your clients, all they'll have to do is to build and retain long-term sales partnership with them. Consequently, they'll help the clients solve problems as they arise.
The crux around partnership selling: you communicate with your clients individually to identify their satisfaction levels with your service.
In case any of your clients isn't happy with your services, you work hard in resolving any issues, and then satisfy your clients with the best of your services. For example, R&G Technologies, an IT company in Australia serves 150 clients.
The company used customer satisfaction surveys to identify unhappy clients who were soon going to cancel their contract. After getting the survey results, the company solved the issues.
The result?
It managed to increase customer satisfaction by 15% as well as their sales targets.
The concept is quite simple: The more your sales team will act like an honest partner of your client, your company will have a higher chance of standing out and closing the deal.
Content Is Still King (Even in Sales!)
Your website is the first point-of-contact between your clients and you. If your website comprises of valuable content that's compelling enough to attract your clients, the next challenge is to provide answers to each of your clients' questions.
You'll do this with the help of content marketing.
80% of B2B clients purchase a company's services after reading related articles and blog posts as compared to advertisements.
This insight opens up a profitable avenue to increase your sales: you can do this easily by tailoring your content in a way that it provides ALL relevant information about your company, services, and customer support through a single website.
Even if you've designed your website with the objective that your potential clients will call you, there's even much better way to catch their attention.
By providing readable, attention-grabbing, and valuable content about your services on your website, your clients will be able to learn a lot about your services. Instead of giving you a call, how about it if they directly place an order?!
And if they don't, you have another option to grab their attention. How about making the best use of content creation by crafting a non-sales-y, yet sophisticated sales proposal?
Of course, writing a great sales proposal targeted towards B2B clients isn't easy. A sales proposal will convince your clients to purchase your service only if it arouses interest, curiosity, and excitement in them.
Your clients like to skim through proposals. Therefore, you don't have any option except to write a sales proposal that's too concise, yet persuading enough to close the deal. Plus, you need to be sure you provide them smart quotes.
After all, that's the power of content. It can help you drive sales in just a few seconds. And that's what successful businesses consistently do.
Don't believe us?
Read these examples of 3 small businesses that achieved business growth with content marketing.
Coaching Clients Seems Unusual But Not in 2017
The cliché, "Customer is King," is becoming obsolete. Well, at least in terms of sales trends! Though your client is still 'always right,' new sales trends have something different for B2B businesses: your clients need some coaching.
Since technology advances every other day, your sales cycle may advance too. But does your client has the slightest idea about it?
Of course, not.
That's why we're now in a different sales era. To ensure you close the deals and satisfy your clients to the fullest, you need to coach them throughout your sales cycle. Help your prospects in their buying process.
There are many ways to do this. Use Google Analytics to track their activity on your website. Did any of your clients just visited your website, was about to add your service to the shopping cart, but immediately left the site?
Perhaps, they're unaware of the buying process. If you don't educate them right then, there are chances they'll move to your competitors' site. This is when you need to coach such clients.
Craft an email that explains to them in detail how to place an order on your website. Who knows a prospect turns out to be a long-term client?!
Artificial Intelligence (AI) Will Help Boost Sales
Salespeople consume 19% of their working day gathering their prospective clients' information. This 19% of time could definitely be used more efficiently in closing a deal.
But there's some great news for SMBs striving to boost their sales: artificial intelligence (AI).
Don't underestimate your company size. Though large organizations make use of artificial intelligence already, tech companies offer the same technology to SMBs too. That's mainly because of the changing sales trends in the B2B industry.
Early adopters in the SMB category currently use AI chatbot through free services, subscription services, beta testing, and custom builds.
Let's take the example of conversational commerce. It's an AI chatbot technology.
It lets you help your clients purchase your services by letting them have a conversation with a program which stores their information and requirements within a chatbot.
This way, your clients will have to follow only a few steps before purchasing your service.
Chatfuel is another real-world example. This company builds Facebook bots and enables small businesses to create chatbots for Facebook within just a few minutes. The best thing about it? It doesn't require any technical skill!
Once your chatbot is created, you can ease your sales process and increase more conversions.
AI improves the efficiency of sales teams. Instead of sifting through large amounts of data, your sales personnel can request the AI to pull those insights instantly. This saves both time and money.
While training your new sales staff, you can also use AI to track their actions and assess if they're devising cost-effective and timely sales strategies.
AI will soon help businesses carry out time-consuming, administrative tasks and that too at a considerably lower cost.
Here are two more examples of AI apps that will enable you to make use of your time in selling your services to your clients:
Conversica
It's an AI bot that helps you achieve your sales leads. Besides this, it enables you to support your sales team. This not only trains them according to the emerging sales trends, it also enhances employee motivation and retention.
OpenWT
It's a software that allows your sales team to analyze your client base. It also enables them to condense the insights or materials that had been automatically researched by the system into organized reports.
This software doesn't require any training which further saves your time.
Though AI isn't the only solution to achieve higher sales, it definitely helps your sales team get rid of the mundane tasks and focus on real-time conversions.
The Bottom Line
Sales trends evolve. So do businesses. SMBs face severe competition in the world of sales.
If you're one of those B2B business owners who is experiencing low sales, then it may be only because of one reason: you aren't embracing the sales trends of 2017.
So are you ready to leverage these new sales trends in your business this year? Do let us know which one of the above-mentioned trends align the most with your sales processes!